TAYLOR COMSTOCK, EVENTS MANAGER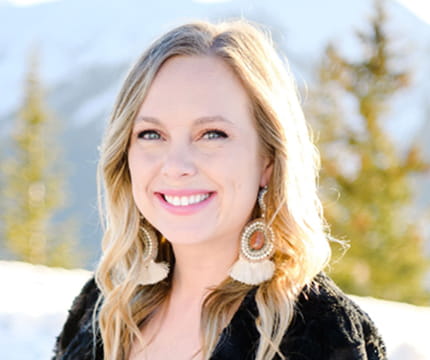 Taylor has always found the magic in events, cherishing every moment throughout the process from the start through the finish. It was in her junior year of college when she first ventured out to Aspen, spending her summer as an Events Intern in town. Compelled by the experience, she returned the following summer for another internship, this time with The Little Nell's Events Team. The day after graduating from Iowa State University, where she received her Bachelor of Science in Event Management, Taylor officially uprooted from the Food Capital of the World and relocated to Colorful Colorado to join The Little Nell once again as the Sales and Events Coordinator. She assisted in a multitude of productions, from social to corporate events varying vastly in size. Shortly afterward, Taylor was promoted to Wedding Ceremony Coordinator, where she facilitated the magic firsthand by planning and executing intimate ceremonies. From 2019 through 2021, she spent some time broadening her abilities where she was an Executive Assistant to healthcare specialist at Medical Creations in town, a Legal Specialist at Stowers and Sarcone in Des Moines, Iowa, and operated in the front of the house at the waterfront, world-class destination Charleston Harbor Resort and Marina. In 2022 Taylor received a call from The Little Nell, and was lured back to the mountains to reunite with the team as an Events Manager.
Summers in Aspen have a hold on Taylor's heart for the unparalleled sceneries, grandeur venues in the mountains, and the abundance of outdoor activities. When she isn't producing enchanting memories for her clients, Taylor is traveling, hiking, or grilling outside - and always in good company. Deepening her roots locally, Taylor is also a part of the Buddy Program, where she finds fulfillment in being a mentor within the community.