design at the nell
In 2017, New York-based firm, Champalimaud Design, LLC, refreshed the 52 guest rooms, 26 premium guest rooms, eight junior suites and all guest floor corridors, inspired by an "Authentic Aspen" motif. The design pays tribute to both Aspen's lively and cultural scene, as well as its dynamic history as a charming silver mining town. "A primary intent behind the renovation was to brighten and update the hotel's luxurious accommodations, which are regarded for their residential, welcoming feel," noted Paula Crown, of the Crown family who owns Aspen Skiing Company and The Little Nell and whose artwork graces its walls. Champalimaud's approach towards the project was to reinvigorate the spaces to be fresh, light and welcoming, utilizing palettes of blue, tan and grey to complement the relaxed nature of Aspen. Key features include plush carpet in the guest rooms and corridors, as well as luxurious sensory details ensuite such as navy blue ottomans and plush decorative pillows, Custom throws were also designed exclusively for the hotel and are available for sale in the boutique at The Little Nell. New wall coverings behind the color block headboards are reminiscent of a mid-winter snowstorm or a stand of aspens. Subtle elements of surprise include gilded wallpaper within the gracious closets.

In 2012, the signature restaurant at The Nell reopened as element 47, designed by James Beard Restaurant Design award-winner Bentel & Bentel. Design elements include a fortified connection between the vibrant bar scene to the dining room, a focus on large-scale artwork, a glass wine wall incorporating the restaurant's Wine Spectator Grand Award-winning cellar and lighting that provides a distinct look for each meal period. The space also includes natural elements such as stone, sumptuous wood, blackened steel and rich leather seating softened by luxurious fabrics and wall coverings.

In 2008, Chicago designer and Aspen resident Holly Hunt and her team began working with The Little Nell to capture the new aesthetic of Aspen. Together, the aim was to welcome guests as if they were stepping into the comfort of a luxurious private home. This was accomplished with a transitional blend of modern and classic styles and a "very close attention to the textures," by mixing fabrics, woods, stone, and metals. The six signature suites, the lobby, living room and Ajax Tavern feature this design today. Colorado firm Rowland + Broughton collaborated with Holly Hunt on this project.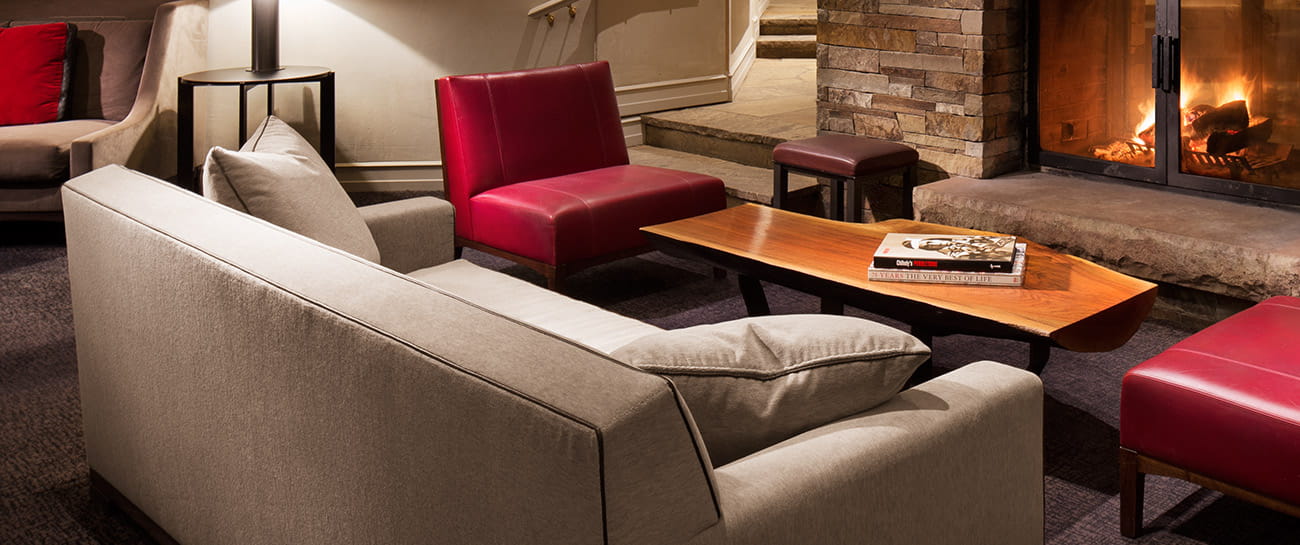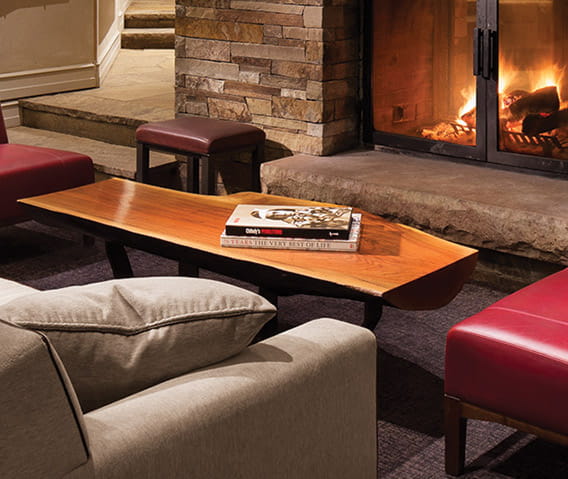 PLEASURE IN THE DETAILS
LIVING ROOM
The bass notes of the color palette are warm, calming greys. Layered in are accents of bright color, and rich tactile materials. Leather and lacquer are mixed and matched in side tables, a reclaimed black walnut tree is now a long John Toushman coffee table, and blackened steel details merge with wood on the bookcase.
art_at_the_nell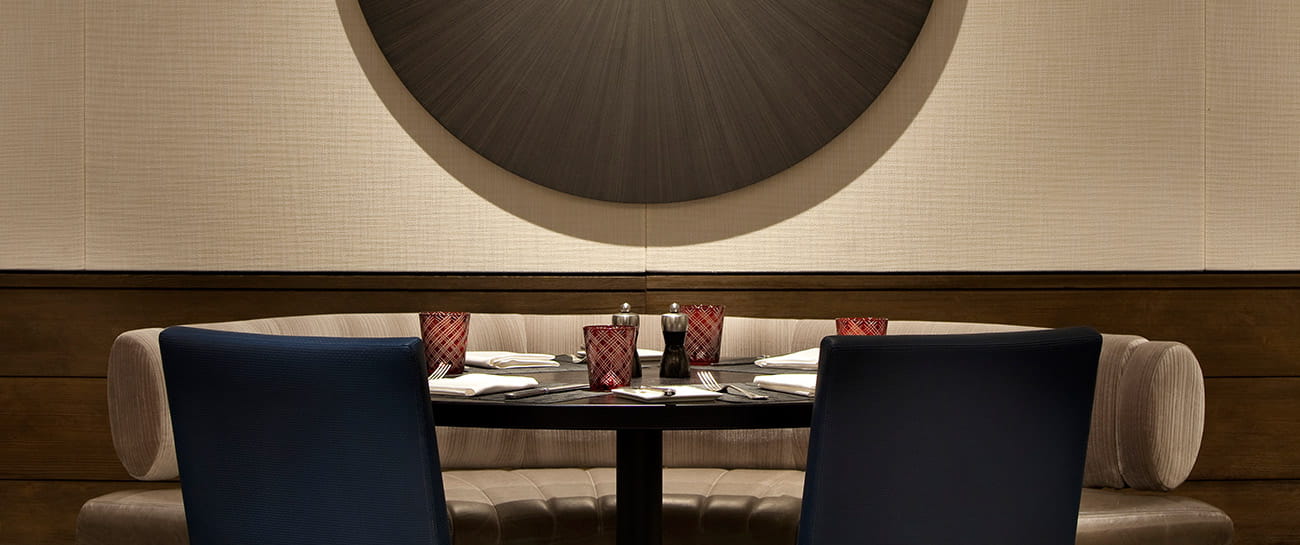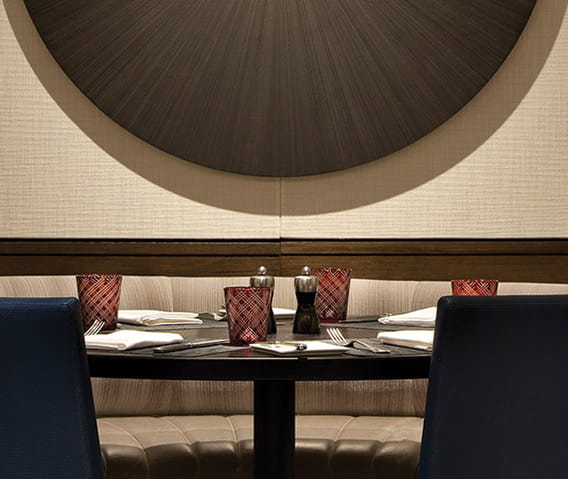 FEAST FOR THE SENSES
ELEMENT 47
The ambience of this world-famous restaurant flows from the hotel's Living Room, as it might in a personal home. It's a feast here for all the senses. A dramatic glass wall displays some of the wines from our spectacular cellar, and within the flow of the room are two smaller, more private spaces.
art_at_the_nell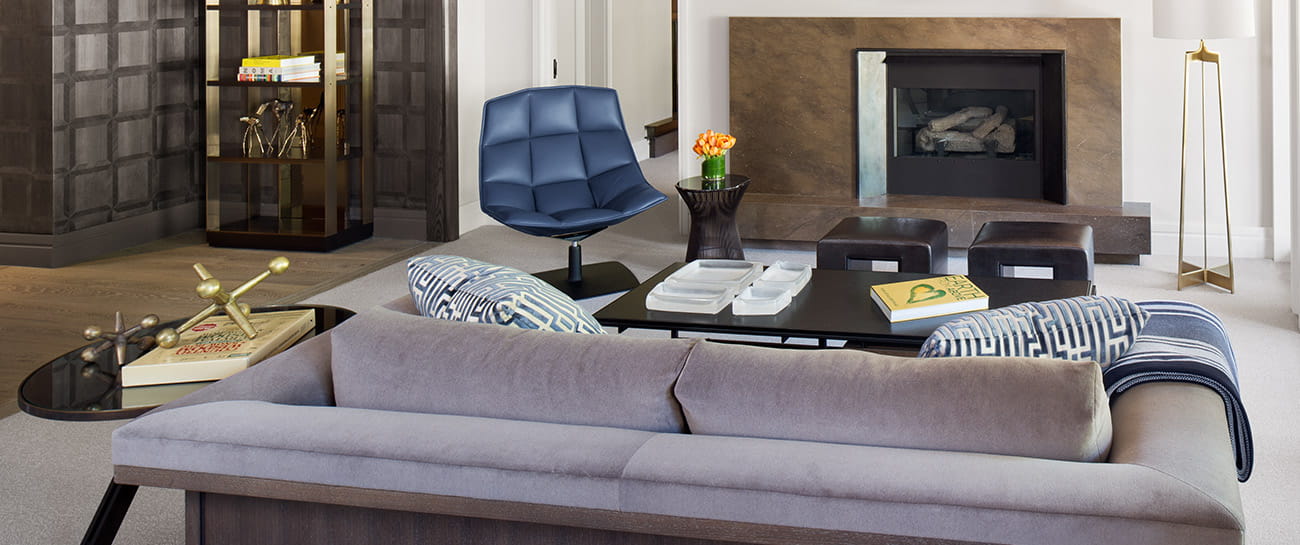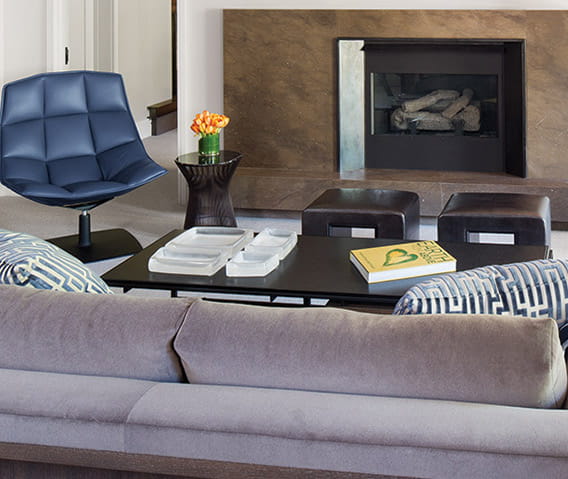 GREAT DESIGN MAKES IT PERSONAL
ROCH SUITE
A Landes Console in the foyer, and a Monaco Dining Table in the living area, by Jean Michel Wilmotte. Lounge Chair, by Markus Jehs & Jurgen Laub. An Avedon Floor Lamp. Ajiro Coffers – a gunmetal wall covering by Maya Romanoff. Design and art that personalizes a magnificent space.
art_at_the_nell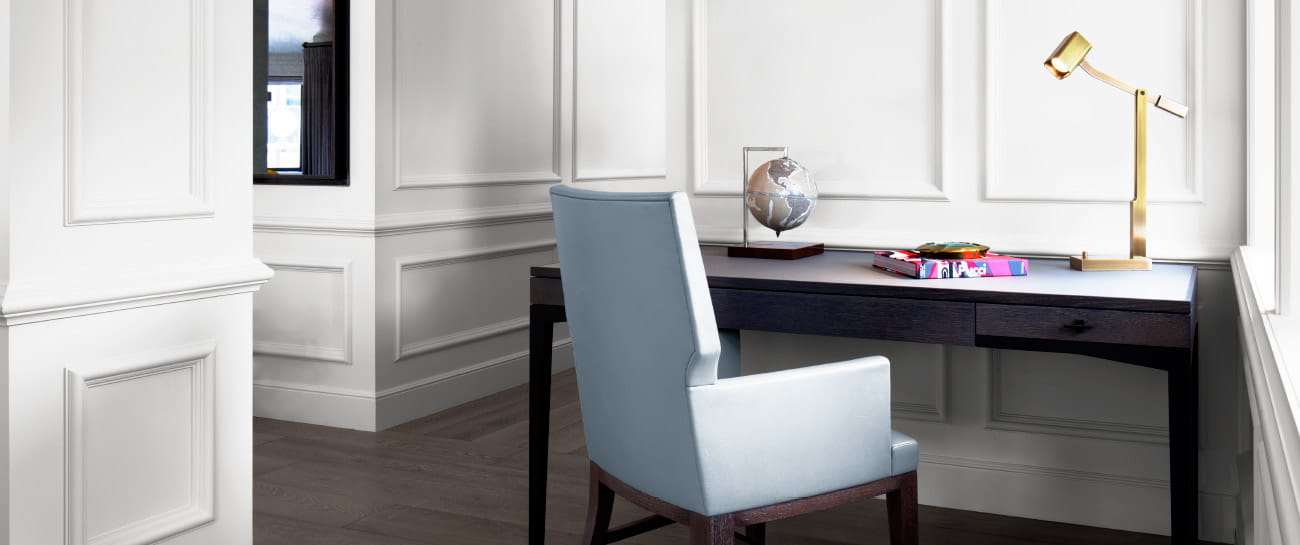 THE MOST CELEBRATED SUITE IN ASPEN
PAEPCKE SUITE
Two ideas informed this re-design: sense of place, and uniqueness. Uncluttered window spaces invite Aspen inside. And a collection of design and art originals is set against whites, blues and chocolates, and different hues of stone and metal. For example, Mark Albrecht Bar Stools, a Tristan Auer Mystere Coffee Table, and Gem Table by Chai Ming Studios.
art_at_the_nell