CLIP-IN WITH CHRISTIAN CYCLING CAMP

2022 dates to be announced soon | Aspen, Colorado
Cyclists of all abilities are invited to join The Little Nell for Clip-In With Christian, our annual cycling camp, scheduled for August 8 – 15, 2021. Ride Aspen's most scenic routes with support the entire way provided by our pros and Nell staff. New this year, we've expanded the camp to include more biking with three days of road rides, a rest day and two days of gravel rides - all on premier routes around the Aspen area. Retired pro cyclist Christian Vande Velde, now a commentator for the Tour de France and popular Peloton instructor, returns as trip host, serving as our experienced and supportive team leader for the seventh year together. Joining Christian are three special guests - Mari Holden, a retired pro cyclist, Olympic Silver Medalist and World Champion who now works for USA Cycling as Community Director; Kathy Pruitt, a retired downhill world champion and a mountain biker who has made a name for herself competing on gravel; and Diaa Nour, the CEO/Founder of Ventum - our official bike sponsor - who is a triathlete and cycling aficionado.
For a more seamless registration process, we've created an online booking form for camp this year. While the camp's designed to be booked as a Full Camp Package, a limited number of spaces are available to choose the Riding + Dining Package or Riding Only or Dining Only options.
Bikes are only included for those booking the Full Camp Package. For the other registration options,
Ventum
will provide the use of their state-of-the-art NS1 road bikes and GS1 gravel bikes along with the support of a bike fitter and mechanic for a fee of $600 (pending availability). Please be sure to check the box on your registration form if you are interested in learning more about this option. All participants should plan to bring your own shoes and pedals.
Accommodations are not included in any camp registration. For those who book the Full Camp Package, we are offering 40% off of best available rate with a seven-night minimum, pending availability.
Please see our EventBrite page for what is included for each category:
To help prepare, please
view our camp schedule
(which is subject to change).
Thank You To Our Sponsors: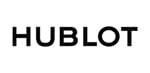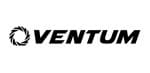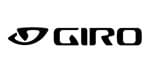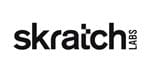 Clip-In With Christian - In The News:

At Aspen's Little Nell Hotel, Glamour And Buzz Are Roaring Back
- Forbes
Indulge Your Armchair Wanderlust with These 6 Getaways
- Sharp
Here's Your Chance to Ride With a Cycling Champion in Aspen
- Afar
Adventures in Fitness
- Town & Country
Five epic ways to experience a golden fall in Aspen
- Denver Post The Know
Clip-In with Christian Cycling Camp Features Pros, Wines,
and Master Somms
- Sentient Jet Atmosphere
Why We're Not Waiting Until Winter in Aspen
– Forbes
In A Spin: Cycle Like a Pro in Aspen
– The Independent
Full Speed Ahead
– 5280
Five Epic Ways to Experience Aspen
- Denver Post In The Know
Christian Vande Velde Called, He Wants You to Ride With Him
– The Active Times
The Best Cycling Lodges
- Outside
Guide to Cycling Independence Pass
– The Little Nell Blog